AAC is one of the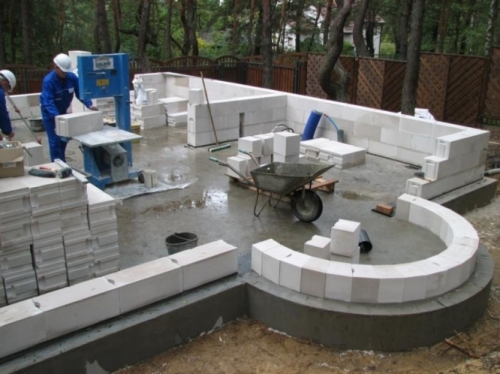 most popular wall materials used in Poland, Europe and many other countries around the world.
AAC SOLBET is the so-called white aerated concrete or sand aerated concrete. It is formed from cement, lime and gypsum as binders in the form of sand as filler and small amounts of aluminum powder (or paste) which acts as a blowing agent.
SOLBET materials are the result of more than sixty-year experience in the production of AAC and over twenty-year production of building chemicals. The consistent policy of development and refined production technology enable to introduce top quality material to the market. Modern production process is the foundation of SOLBET. AAC SOLBET products are elements with high dimensional accuracy and constant, repeatable parameters. In addition, a full range of SOLBET products allows to build a detached house of your dreams, a multi-family building, industrial or a commercial property.
ACC can be used to construct almost the whole building, loadbearing and non-loadbearing walls, as well as external and internal walls. Correctly selected SOLBET blocks, boards, U blocks and lintels allow for a systemic errection of walls. Apart from masonry materials the company offers a whole range of building chemicals, such as mortars, plasters and adhesives for fixing thermal insulation. Our smart SOLBET system is a guarantee that all matierials used for construction will be a perfect match in terms of technical parameters, and ensures the required thermal insulation of walls. SOLBET can help you avoid numerous errors during construction.